Place/Date: – May 28th, 2021 at 7:42 pm UTC · 4 min read
Source: Polygon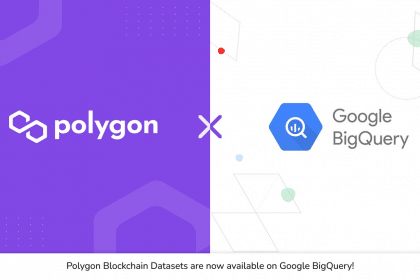 Polygon, the full-stack scaling solution for Ethereum, formerly known as Matic Network, has announced the integration of Polygon Blockchain Datasets into Google BigQuery, enabling the querying and analysis of on-chain data on Polygon in a simple, organized manner using Google Cloud.
The integration of Polygon data into Google's BigQuery platform will enable developers, data analysts and crypto-enthusiasts to better understand the Polygon Blockchain and derive powerful insights from it. Polygon aims to serve as Ethereum's Internet of Blockchains, bringing massive scale to Ethereum via the Polygon SDK, supporting stand-alone chains and secured chains. The availability of a fast and scalable data insights platform is critical to Polygon's growth with Dapps, Enterprises and other Blockchain Solutions, and Google Cloud's Public Datasets program does just that.
The Google Cloud Platform…