Google announced  that their Web Stories WordPress plugin is out of beta and available at the WordPress Plugin Repository. This plugin makes it easy for WordPress publishers to create content in the Google Web Stories format, enabling publishers to attract more visitors.
The plugin was previously available at GitHub as a beta version. It is now available as a full WordPress plugin.
Be Seen in More Places on Google
Web Stories is a way to use existing content to create short form content that can be "snacked" on quickly. That's why the format is called Web Stories.
Screenshot of a Single Web Story in a Google Search Results Page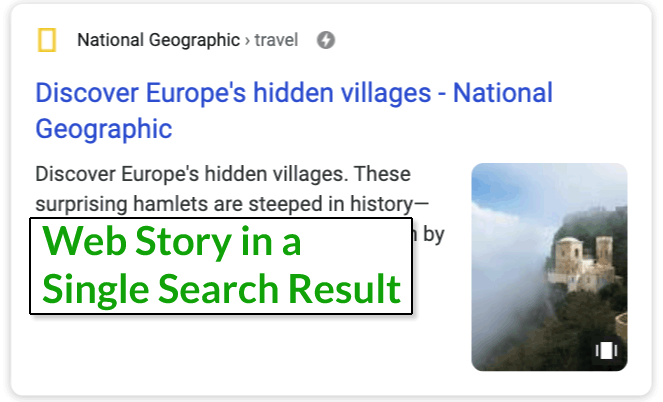 If users are interested they can click through to get the full article.
Advertisement
Continue Reading Below
Content that is in the Web Story format can be seen at the top of the regular Google Search. But there are…